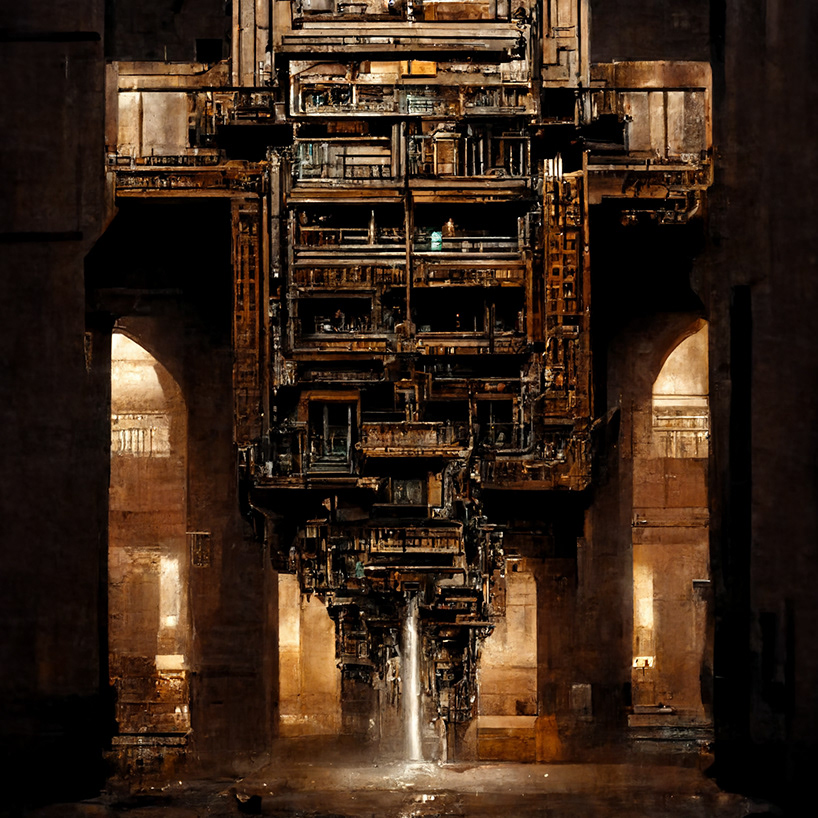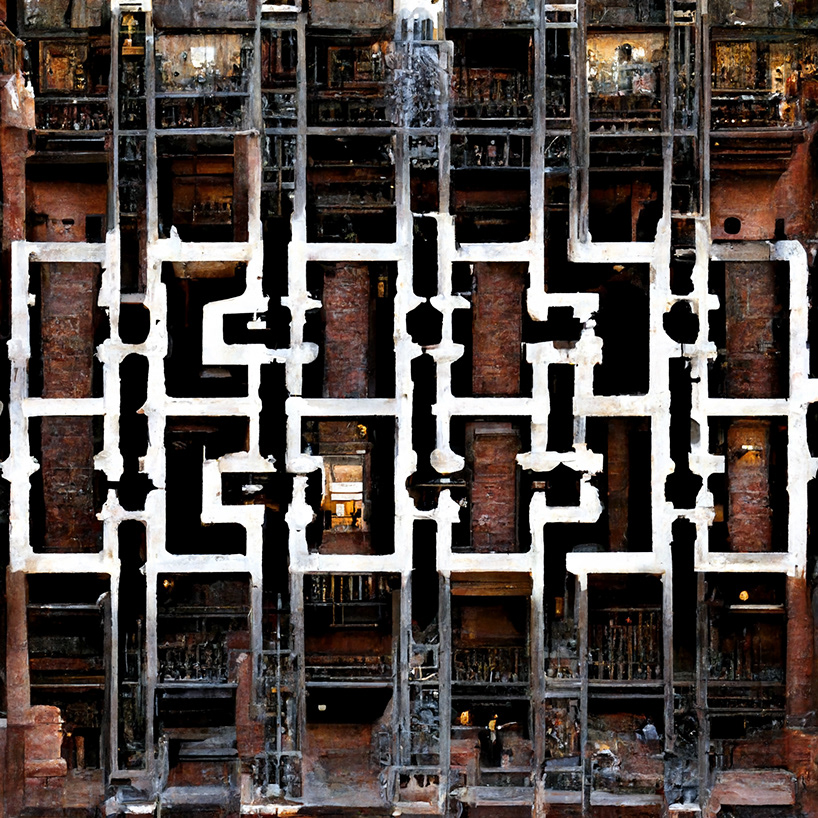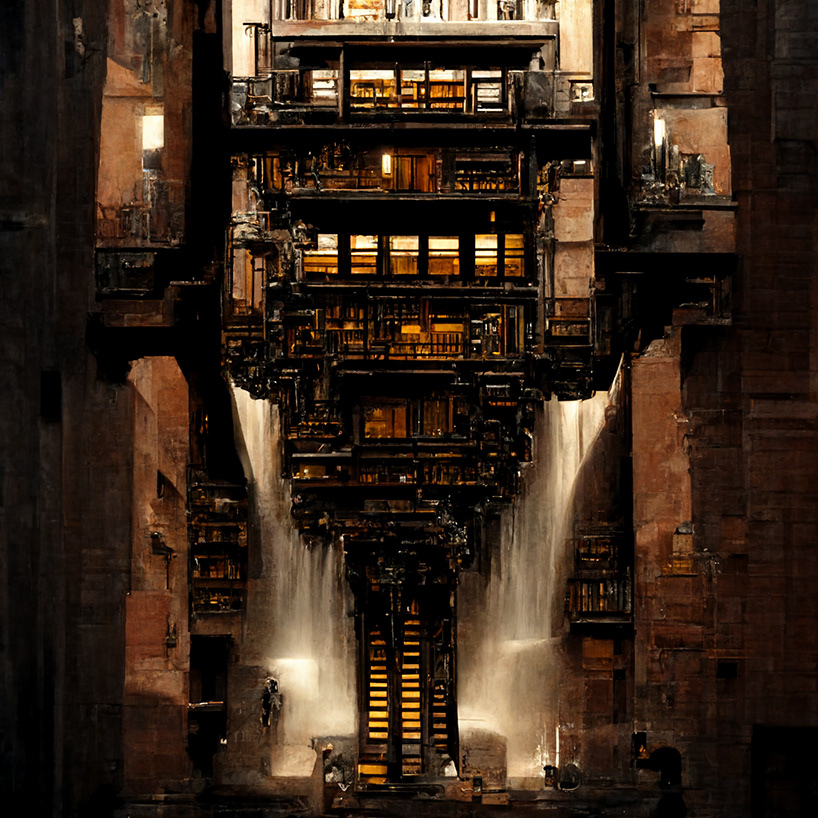 the City of Angels currently finds itself amidst a massive drought and aridification, challenging designers to imagine a new water infrastructure for the city.
The past can inform us on how water histories are written, how water is engineered by the state, and how the political implications of water spaces are perceived at an almost diagrammatic/first principles level.
Living in Los Angeles, the Indian-born designer & filmmaker, used an AI tool to imagine how the ancient step wells of his home country could fit within the cultural context of Los Angeles to help alleviate some of LA's water woes. Stepwells are wells or ponds with a long corridor of steps that descend to the water level and played a significant role in defining subterranean architecture in western India from the 7th to 19th century.
When prompted to reimagine the Bradbury Building as a stepwell, the  AI tool produced fascinating results that harmoniously tied the stylistic characteristics of two structures together and produced new and unexpected programmatic and design elements through its images.
The wrought-iron railings and elevator shafts of the Bradbury evolved into complex downspouts, scuppers, and pipes that emptied into canals. The AI produced several variations in the articulation of how the base of the stepwell connected to the groundwater aquifer. The interstitial pools, which are characteristic of the stepwells, carved themselves through the floor plates of the Bradbury and provided stunning views made visible by its skylit atrium.
However, the most fascinating part of the experiment was watching the tool iterate through the Italian Renaissance Revival Style Terracotta ornamentation of the Bradbury Building with Sacred Indian Hindu motifs that embellish and adorn the walls of the step-wells. As though the AI was attempting a design, independent of its source, that was beyond a mere cultural fusion of iconography- seeming almost alien and of another world.
Hopefully, these jarring juxtapositions will inspire further investigations that will help frame the right questions about how we can use AI art generation tools to imagine the free exchange and usurpation of region-specific cultural ideas in an age where the semantics of boundaries, territorialism, and historical identity is being tested globally on a daily basis.